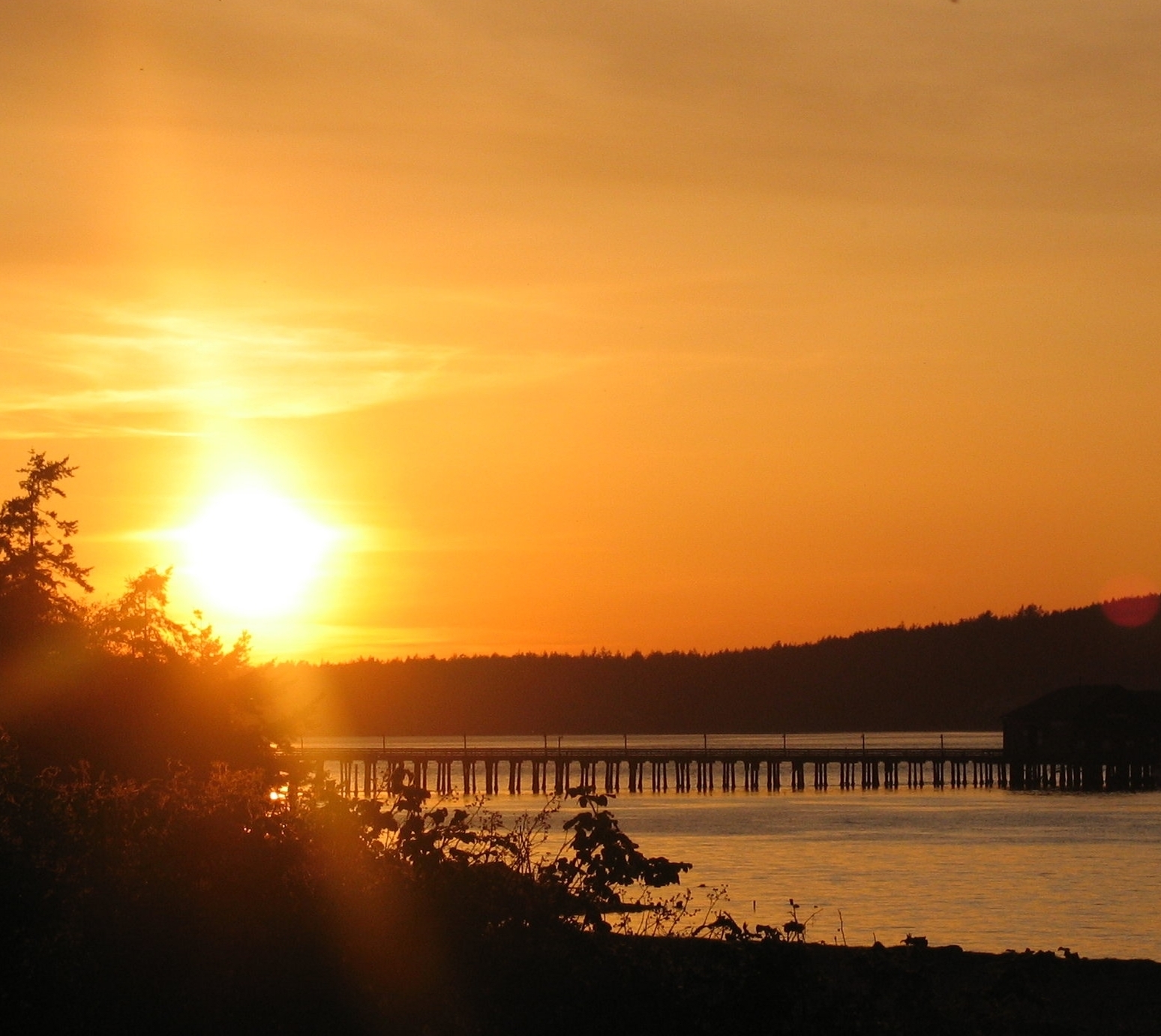 Storied Leadership goes to the heart of the matter.
As a leader in your organization, have you ever found yourself thinking, "I wish we could remove all the egos, fears, suspicions, and misunderstandings from the room." If you have, you'll want to hear more about Chris and his approach to Storied Leadership.
By looking at the organization as an ongoing story, Chris's goal is to remove anything that impedes clear thinking, and turn the past into a platform to build upon. After he examines your organization's story, what remains is authentic, energizing, inspiring, intuitive, and bold. In other words, by examining and reinterpreting the story, and each person's role within it, Chris places the team in a position where leadership becomes easy and natural.
This experience goes beyond getting the team on the same page. Chris's goal with Storied Leadership is to get the team to have the same heart.
Paulsen, a top ten agricultural marketing agency in North America, moved full speed ahead after a Storied Leadership session. They consistently strive to make their firm the best place to work anywhere, while setting records for speed, quality, and more often than not over the past few years, profits.
"Chris's strength is in seeing through whatever walls

you and your colleagues have erected, guiding you through the process of dismantling them, and moving forward with fresh, singular direction. Regarding team leadership, there is nothing more beneficial or that will bring more profitability to your team than this process."
Sara Steever, President of Paulsen,

a Top 10 Agrimarketing firm, in 2017
Customer research should be a reminder of why you get up in the morning.
Typical customer research involves a university intern reading from a script. In a Deep Dive, what Chris provides is far more meaningful, both to you, and to your customers.
Within two hours of starting the program, Chris knows your company's profit trajectory, level of customer engagement, and quality of company leadership you possess.
In that same opening segment, your customers remark how they now feel important in relation to your company, because Chris asks questions no one else does, and engages in a genuine conversation that leaves your customers feeling heard and understood.
Within that same two hours, major issues your customers face are relayed to the people within your company who immediately solve the problems, which drives home your commitment and creates a strong bond of trust between you and your customers.
Chris has been doing this type of research on a global scale for over the past decade, and his methods create a true and lasting relationship between your company and the people it serves. Because they feel understood, customers share their motivations and fears, and they come to appreciate your efforts to address those deeper needs.
Although many leaders already know their customer's major concerns, what they don't know is how to involve customers in the solution. Chris's work paves the way so that your customers take credit for every improvement your company makes, creating a new level of customer loyalty.
Trane, part of Ingersoll Rand, used Deep Dive to deepen their understanding and improve their service to a key client, Best Buy.
Applanix, a Trimble company located in Toronto, consistently stays in touch with their clients all over the world. With Deep Dive, Applanix's teams not only listen, they also make product and service adjustments based on the feedback received. Email Chris to find out more, or discover everything you need to know by clicking on "Contact and Costs."
"We used Chris's research program for the past five years to great success. We have identified not only major issues our customers face, but we've also become more able to interpret the subtle hints they offer. Because Chris calls our best customers each year, they trust our commitment and have been willing to share details and make suggestions that they might not have otherwise. Our customers are our partners; they want us to succeed, and they appreciate being included. Chris is dependable, professional, and able to make sense of the information he gathers. He makes practical suggestions based not only on verifiable facts, but also intuitive leaps we may have not considered, because he looks at our customers from a unique perspective. Feel free to contact me if you'd like to know more."
Keith Reid, Director of Customer Support for Applanix, in 2017
.03
journey career counseling
Your career and life are worth paying attention to.
Chris has served as a guide to people who want to combine successful careers with a satisfying life. In these Journey sessions, Chris has worked with CEOs, presidents, managers, and salespeople, bringing fresh perspectives and practical assignments. His goal within six sessions is not only to increase your capacity for success, but just as importantly, your capacity for happiness. With his experience, Chris knows how to clarify goals quickly, and then stay out of the way as you move forward.
Six sessions are each 1.5 hours in length, held weekly, and are conducted by phone, Skype, or in person when possible. This is often combined with Storied Leadership sessions that include the remainder of the management team.
With Chris in your corner, you have access to a unique perspective that will serve as a guide in making some of the most important decisions of your life. Chris is a person who has counseled hundreds of successful people over the past few decades, and that experience has taught him how to assess, and then guide quickly and effectively. Give him a call to talk it over. You'll be pleased with the result, and the reasonable fee.
"Chris is the best management trouble-shooter I ever worked with. Chris has moved us from selecting the wrong people for the wrong positions to getting the right people in the right positions. I find it valuable to have someone who is trained and knowledgeable to make wise, informed suggestions. Often I am too close to the company to see the problems, let alone the solutions. Chris provided executive development and customer research. In many cases the return on investment from working with Chris has been phenomenal."

Don Carswell, former President, Teledyne Optech Toronto
Chris has heard it all, twice.
In his career, Chris started as a journalist, earning awards for both column writing and investigative journalism from the Minnesota News Association. Then he was a family therapist for a dozen years, where Chris learned not only to listen, but what to listen for, in order to understand and help. From there he learned how to help not only individuals and families, but also groups of people in communities, associations, and companies. He started The Aesoph Group in 1995, and his company clients have set records in every category, many times since then.
His goal is to challenge people to bring their best forward, and for this to happen people have to find what they believe in, what they are willing to work for, fight for, and what they want to give. Chris is honored to do this work. He knows that both individuals and companies have a calling, and a heartbeat, if you know what to listen for.
Chris would enjoy hearing from you.
.05
CONTACT and costs
Here is everything you need to know.
Chris knows your company, and your career, are precious to you. He knows how much time and effort are required to build both, and he can sense how much of yourself you've already devoted to it. Chris believes that companies have a calling, as do teams and individuals, and his commitment is to help people like you to find the best path, both for your organization, and for yourself.
How much will this valuable input cost? Probably not as much as you might think, especially when you consider that every one of the companies that have worked with Chris have set records in profitability.
Storied Leadership: Chris interviews the management team, then holds team sessions to understand and integrate the company story, with a goal of providing a clear direction and an integrated team approach. This can be done prior to, or following strategic planning, though ideally when Storied Leadership occurs before strategy, the strategic planning sessions are quicker and flow smoothly. If you find the implementation of strategy faltering, or the team splintering in different directions, use Storied Leadership. This work can be completed within 30 days. It is powerful preparation for any team planning to achieve remarkable results.
Deep Dive Customer Research: Chris calls a sample of your customers, and writes in-depth reports packed with quotes, along with specific recommendations regarding each customer. Recommendations range from suggested attitude adjustments to overhauls and upgrades of departments and products. This invaluable information can be delivered within 14 days. This research will tell you how important your work is to your customers, and how much they trust your company.
Life and Career Journey individual guidance: for Presidents, group leaders, and anyone (including salespeople) who lack a great manager. Sessions are typically held weekly.
Now is the time to take one small risk.
Email Chris to see if he can help here Chris@Aesoph.com
Skype chris.aesoph, or use the form below: